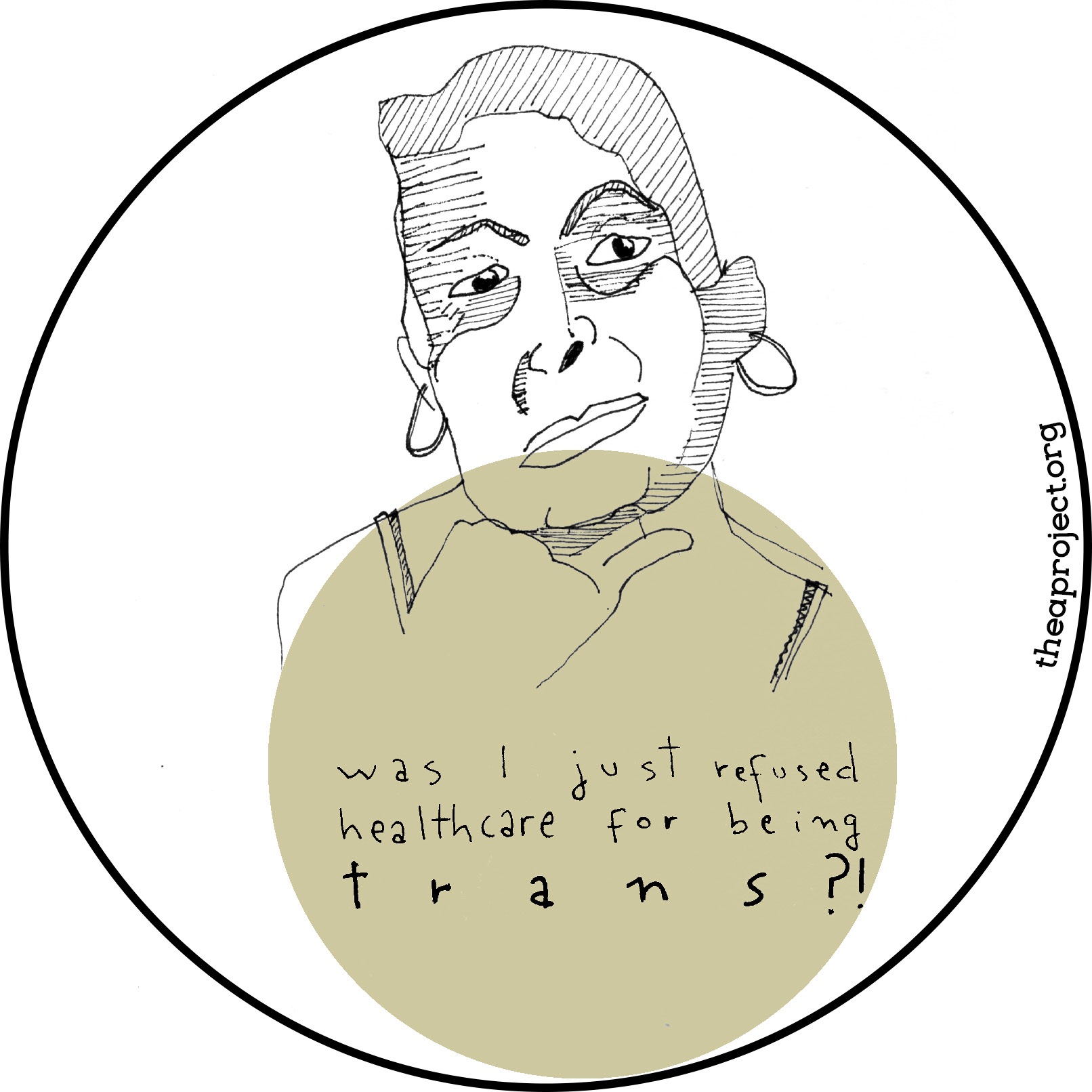 Conferences, research studies, political position papers, workshops, talks, solidarity pledges, hashtags… as wonderful as it is to see various issues relating to sexuality and gender take importance, it is most often the case that trans*, gender non-conforming, and non-binary people's struggles and issues are lumped with the other LGBQs. Often is the case when trans* bodies are not part of the organizing or are tokenized.
But even when trans* is the central issue, we notice that trans* folk are not in the lead, but are the subject of discussion. And while it's great to raise public awareness on the very most basic of facts - that transgender and non-binary folk do exist – and that trans* folk are struggling with restrictive superstructures such as the legal, medical, academic, employment, and public institutions – acknowledgement is still not enough, not enough for trans* people.
Numerous studies have been conducted with trans* folk, but how often is it that these studies have actually, effectively, directly and immediately bettered the lives of transgender and non-binary people living in Lebanon? Not much. Research doesn't work that way usually.
This is not what we want to do. #ThisIsNotAStudy
We made three surveys to build an active, ongoing, living breathing referral database built on the experiences of clients to find better (and warn from worse) healthcare providers in Lebanon.
Why did we separate trans* health survey from the other health surveys?
Well firstly, because it's about time that happened.
And secondly, because trans* health is an entirely fight, in the fight for sensitized and competent healthcare. When trans* bodies are denied their very existence, it means that that they're denied the healthcare they deserve. Completely. We need data specifically from trans* persons themselves (hopefully that's you reader).
 

#ThisIsYourChance to tell us which psychologist/psychiatrist helped you to better emotional and mental health. Or even just to a piece of paper that allows you to carry through to surgeries you want*.

#ThisIsYourChance to tell us about doctors who were supportive of your hormone treatment. How much did this consultation cost you? Did they tell you it would affect your fertility?

#ThisIsYourChance to tell us if you had any kind of plastic surgery that aimed towards affirming your gender. Were you pleased with the results? If you weren't, were your complaints disregarded?

#ThisIsYourChance tell us who did your top surgery (mastectomies, breast construction). Were they disrespectful in their treatment towards you?

#ThisIsYourChance to tell us if you've had bottom surgery. Removed your uterus (hysterectomy)? Penis? Did they suggest to you to harvest your eggs or sperm, in case you might want biological children in the future? Or was there a silent assumption that the cost of gender affirming surgeries is infertility?

#ThisIsYourChance to tell us if you have been able to see a doctor for a general health check-up. If they understand that you don't want a pelvic exam, if they find alternative ways to check on your health without undermining your gender identity.

#ThisIsYourChance to tell us if you have a favorite pharmacy that gives out hormones at their actual price, no prescriptions needed (specifically for testosterone).

#ThisIsYourChance to tell us if you've worked with a lawyer to change your legal name and sex on your identification papers.

#ThisIsYourChance (Lebanese nationals) to point us to notaries (mokhtar) in all different parts of the country, who have helped you get your IDs (ikhraj keid) renewed – minus the drama.

#ThisIsYourChance to tell us which beauty parlors you go to - minus the ridicule and looks.
If you fill in our surveys, we promise to pool your information, and to advise and refer trans* callers to our hotline on what you shared with us. To give them choices. Choices of doctors to pick from. Choices maybe you didn't have. Choices of price ranges. Choices of doctors and surgeons in different areas in Lebanon (and abroad if that's your case). To warn them from abusive and exploitative providers. Still, choices. It shouldn't be a privilege to have choices - especially when it comes to procedures that take place on your body.
The moment you fill this survey (English, Arabic) with your experiences – and we hope you send it to other trans* and non-binary people you know – there will be more choices for callers to pick from.
We promise #ThisIsNotAStudy, it's a temporary fix until we find better solutions.
------------------------------------------------
* We are very aware that not all trans* and non-binary people want to have surgeries. Every trans* person should be able to access the gender affirming treatments they want – surgical or not.