| Training opportunity this August 2017 |
The A Project invites you to apply for an intensive six day training on Gender and Sexual & Reproductive Health (SRH), for a chance to become part of our team of counselors who answer phone calls on our Sexuality Hotline.
Since its launch in November 2016, the hotline has received questions on a wide array of topics, including sexual pleasure, Sexually Transmitted Infections (STIs), contraception, gender identity and sexual violence. As the number of calls increase, we will need more people to take shifts on the hotline.
Could you be one of the people we are looking for?
We need people who:
Are women or gender non-conforming individuals
Speak Arabic fluently
Commit to attending all the sessions of the training without exception
Are willing to take shifts on the hotline for at least 6 months after their training
Can commit to follow-up trainings that are held once a month
And we have a soft spot for those who:
Attended the Politics of Sexuality Reading Retreat (aka Sex & Society Reading Retreat)
Have contributed to feminist writing, thinking and/or organizing in Lebanon or the region
After the training, participants will be selected to become hotline counselors based on assessments during the training.
Note: you are not expected to have any health-related knowledge prior to the training.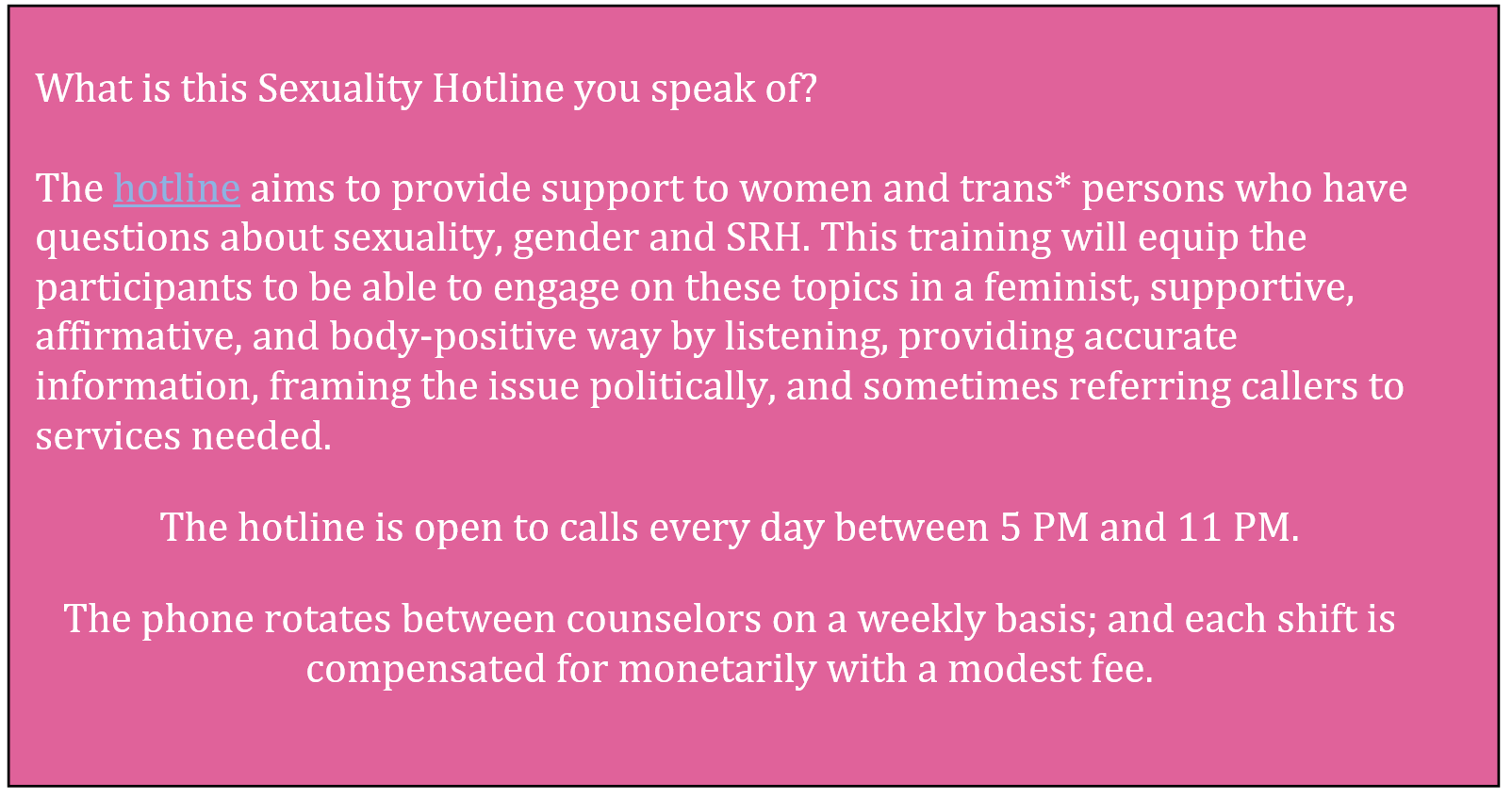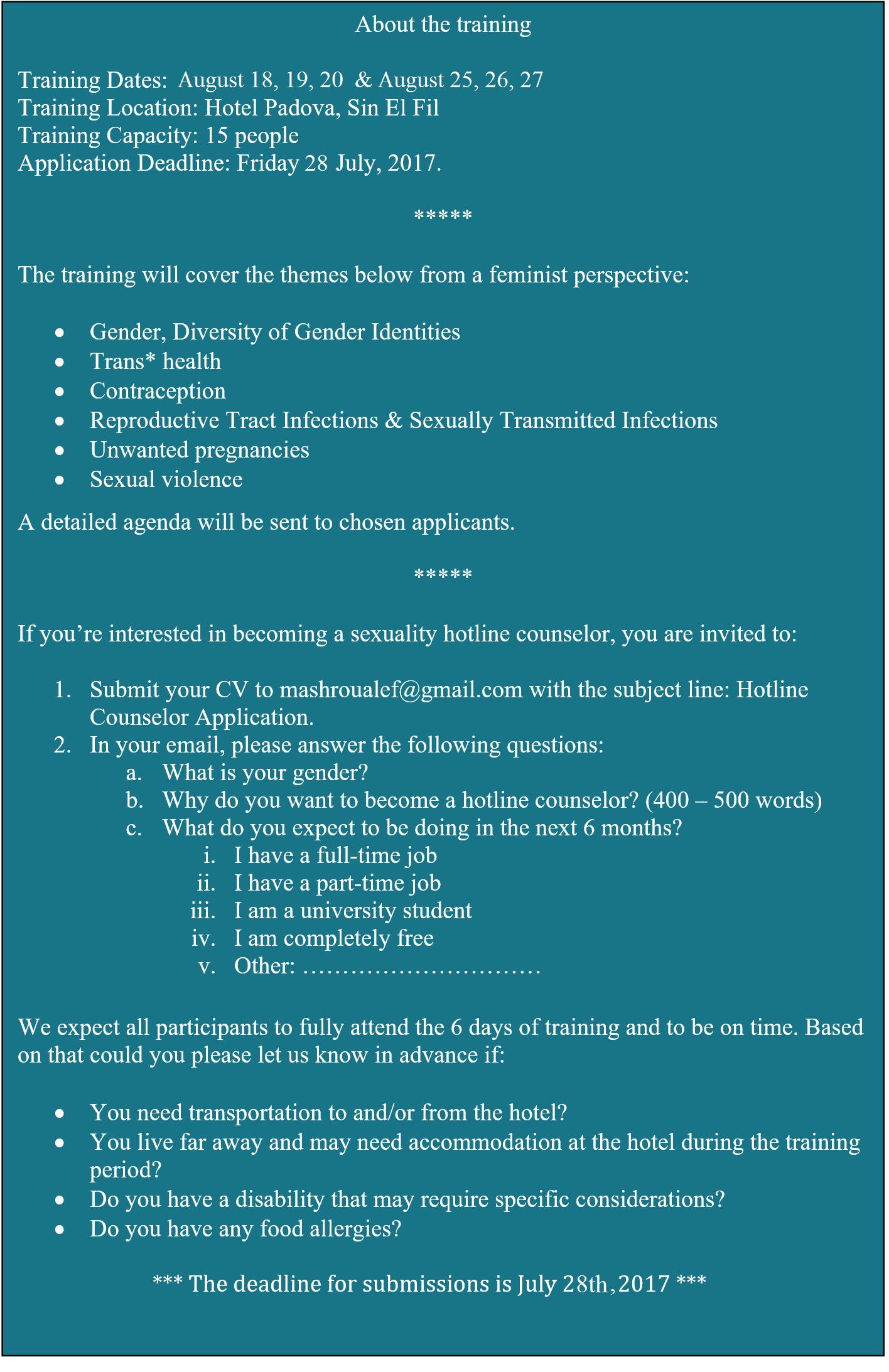 Email us at mashroualef@gmail.com with answers to our questions above and your CV attached (personal phone number included).

We look forward to meeting you!